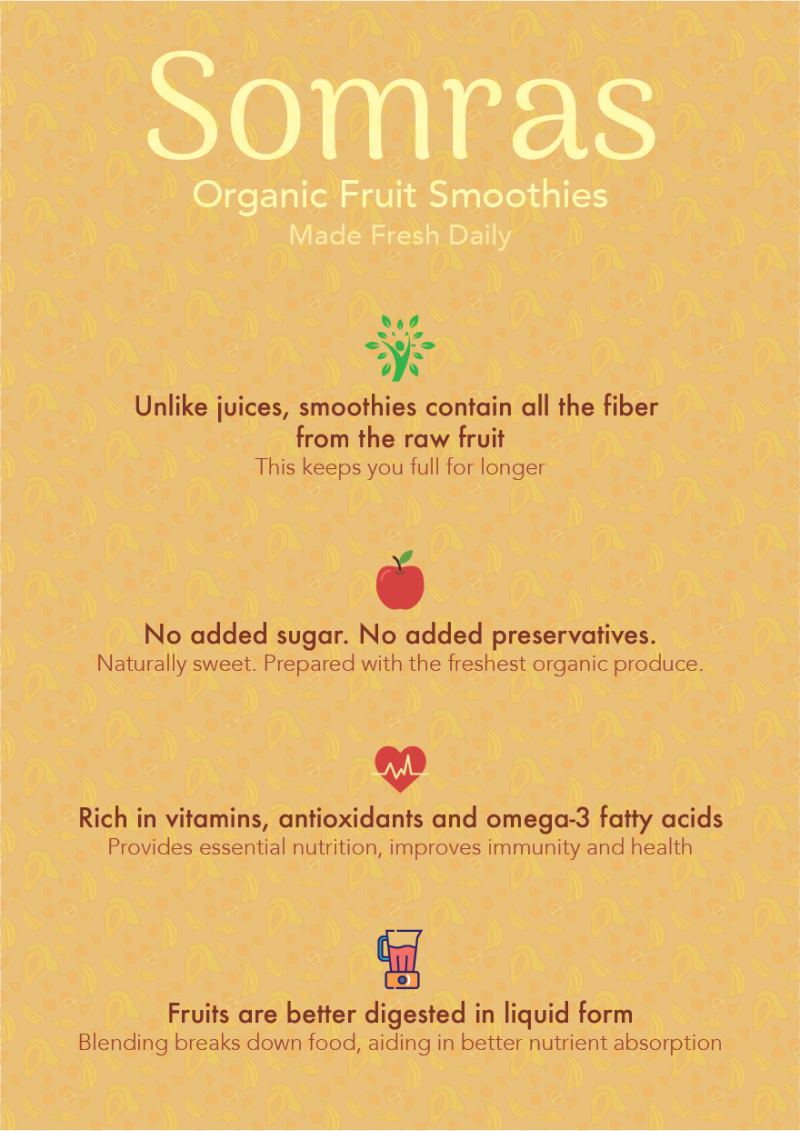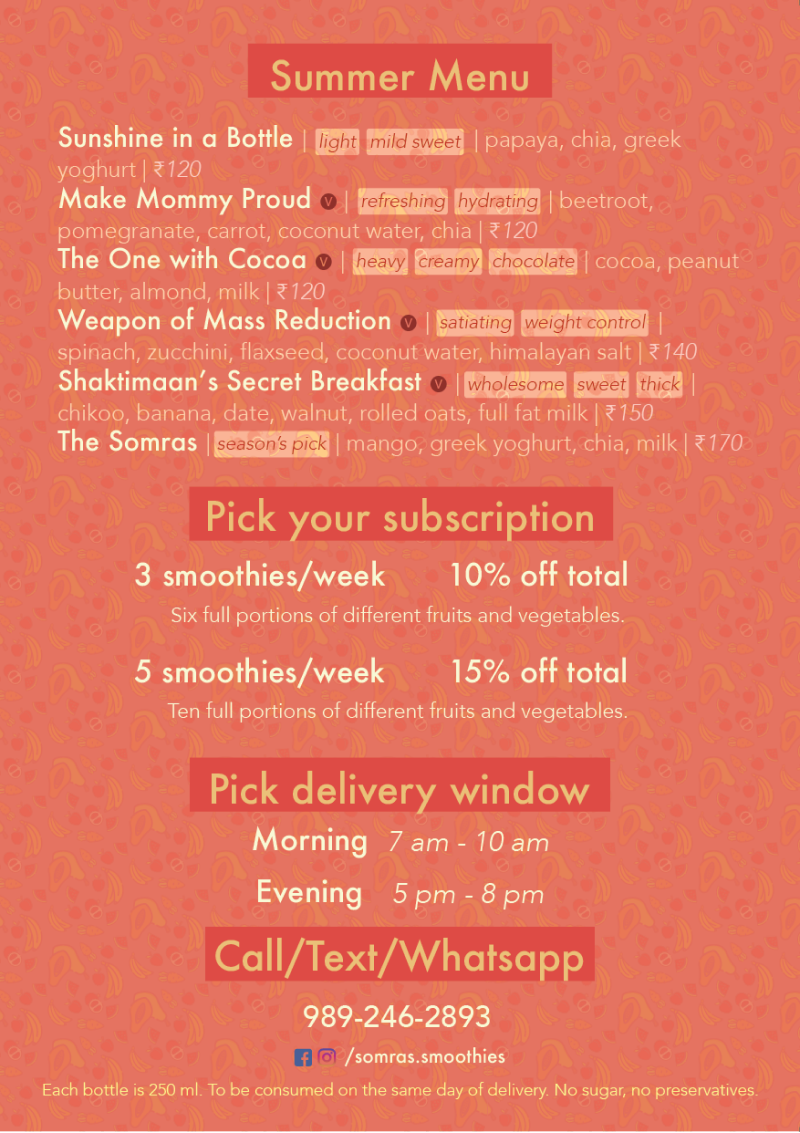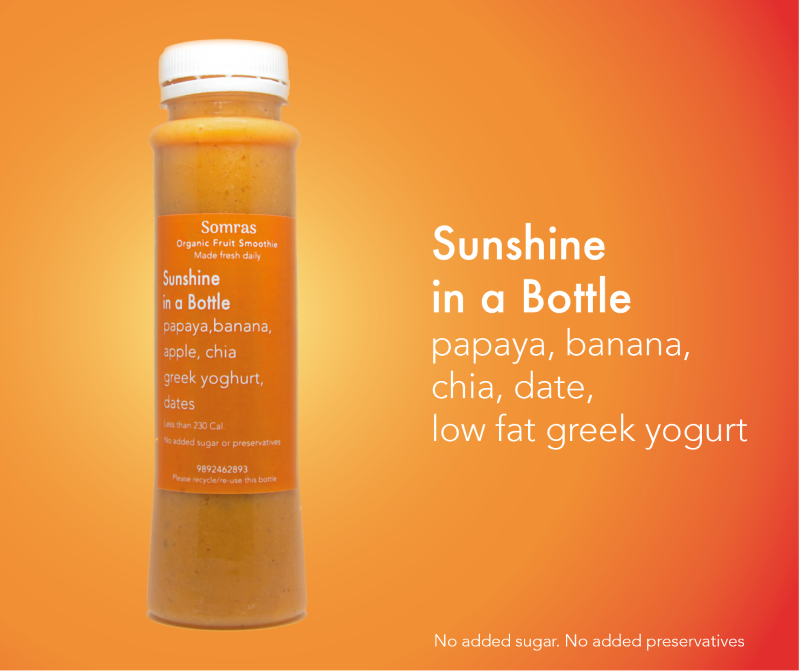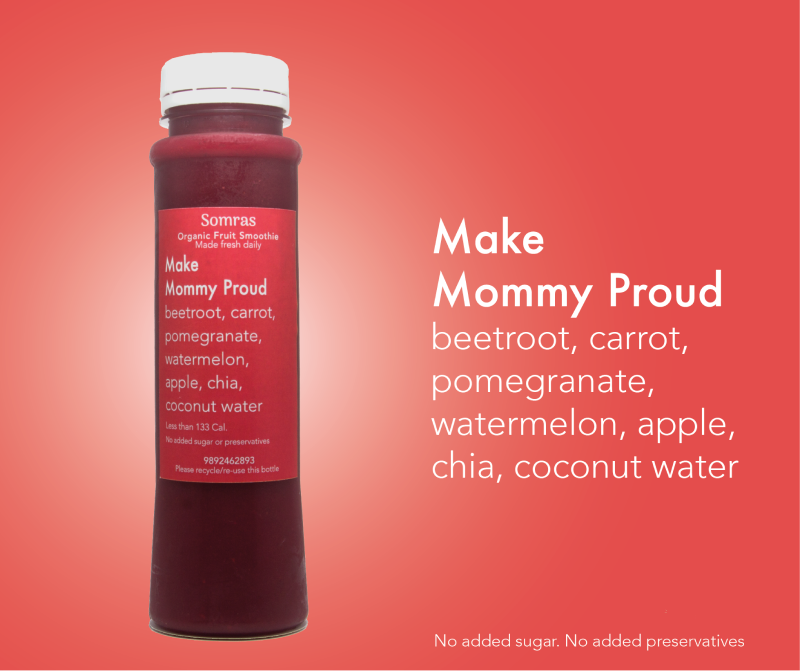 GRAPHIC
somras
DIGITAL & PRINT MATERIAL
Somras was a venture that a friend and I conceived. It was brief, however, it was a lot of fun running it.

We conceptualized the product after getting sick of having a million choices for overly sweet milk shake deliveries but none for good home-made style sugar-free smoothies.

This was my first large project with Adobe Illustrator and I had a fantastic time designing everything from labels to menus and posters, and crafting a lightbox at home to shoot product photos!

Apart from the design tasks, I also carried out a bunch of experiments to create the recipes for the smoothies.

The name Somras is originally of a plant-based drink described in ancient Indian texts. Unfortunately Fortunately, no one knows anymore what it was made of, so we decided it would only be fitting to name a fruit smoothie after it.
TASKS
Design
Product Photography
TECHNOLOGIES
Adobe Illustrator